text.skipToContent
text.skipToNavigation
MERIVOBOX - MAXIMUM FUNCTIONALITY COMBINED WITH STUNNING DESIGN

Offering your customers variety has never been so easy. Blum's MERIVOBOX platform makes it incredibly simple for you to manufacture and assemble drawers and pull-outs to meet every customer desire. MERIVOBOX simplifies your production process and increases your efficiency, while making your ideas and those of your customers happen.
 
SOLUTIONS THROUGHOUT THE HOME
Regardless of the application, MERIVOBOX has a place throughout the home and looks just as good whether its in the kitchen, living, bathroom, bedroom or study. Be it in the form of the SPACE TWIN, SPACE TOWER or SPACE STEP, MERIVOBOX maximises existing space and makes day-to-day life easier.
Stunning design options enables you to meet customer desires – no matter which MERIVOBOX version you choose.
STYLISH OPTIONS
Furniture and fittings have to withstand the rigours of everyday use. Blum has been investigating the requirements of users for years. Thanks to their research, they are constantly coming up with new ideas for making modern living environments even more functional while just as stylish with the configuration and colour options available.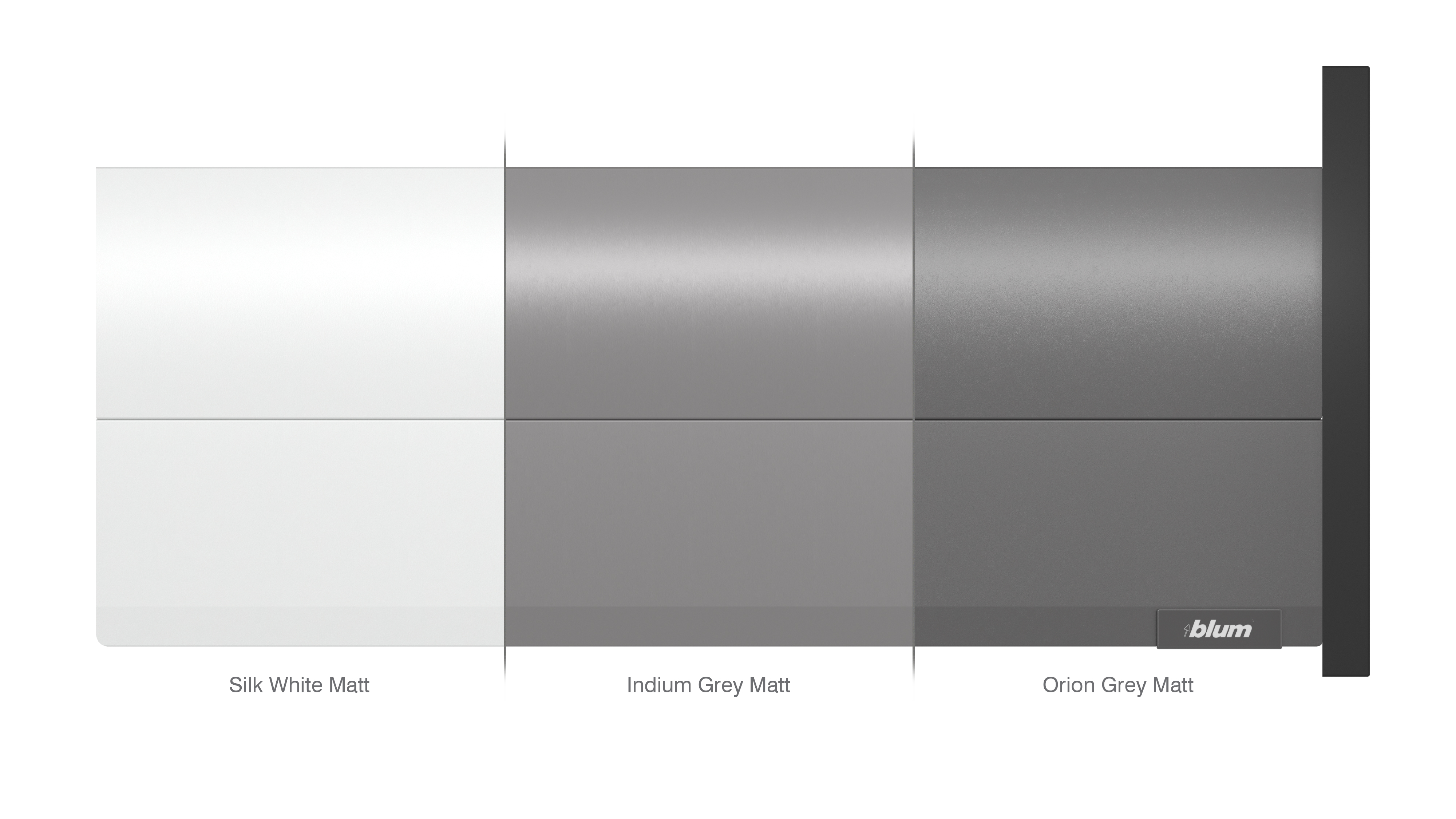 BLUM'S MOTION TECHNOLOGIES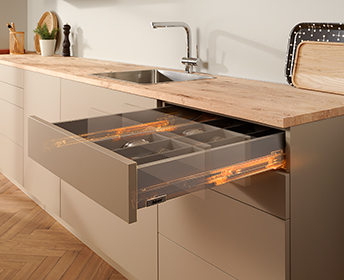 Soft and effortless closing for all your furniture - no matter how heavy the pull-out, door or wall cabinet front.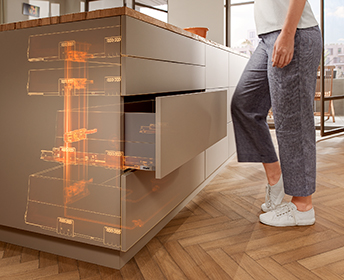 Wall cabinets and pull-outs open at a single touch. Soft and effortless closing thanks to the integrated BLUMOTION soft-close mechanism.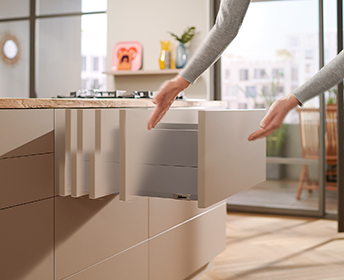 Pull-outs open at a single touch, giving users easy access to the opening edge of fronts. Integrated BLUMOTION ensures soft and effortless closing with a simple, energetic push.
ASSEMBLY, ADJUSTMENT AND FRONT REMOVAL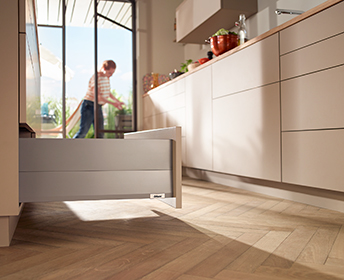 The front always engages in the same position as standard. The accurate zero position minimises the need for adjustments, making it quick and simple to align gaps.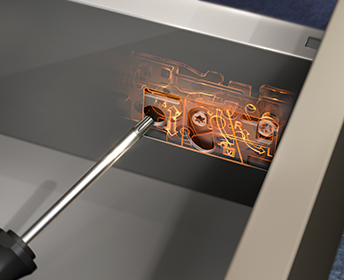 The new box system has height ,side and fill adjustment features. Accurate adjustment options ensure that you can achieve perfect gap alignment.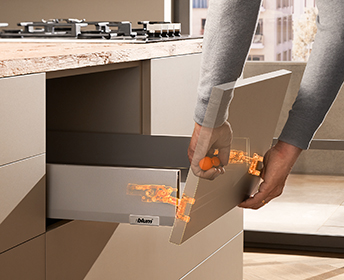 Simply clip the front on, even when the drawer is closed. Wide and heavy fronts can be easily removed by a single person thanks to the holding position.