text.skipToContent
text.skipToNavigation
LEGRABOX - Turn your inspiration into a reality

The new LEGRABOX range from Blum gives you the freedom to personalise metal drawers and turn the box system into your own unique drawers and pull-outs: your myLEGRABOX design.
THE RIGHT DESIGN FOR EVERY STYLE AND TASTE
The LEGRABOX box system meets the highest standards of customisation and design. With elegant, slim drawer sides and many incredible design possibilities, manufacturers can create a quite distinctive drawer design.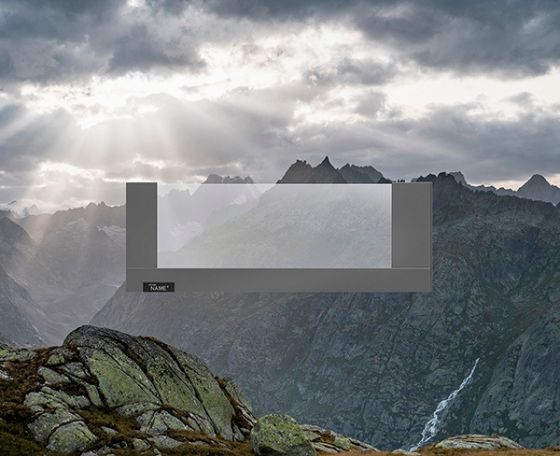 An elegant basis: LEGRABOX pure and LEGRABOX free offer a selection of noble matt colours and a premium look in anti-fingerprint stainless steel. Large design elements create special highlights no matter the facade.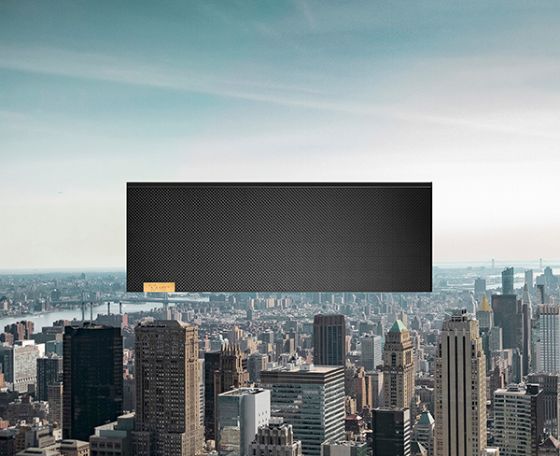 The special collection: Cover the trend for dark, matt and silk colours and finishes with new colour carbon black matt, a special 3D carbon look, anti-fingerprint stainless steel, or a noble rust structured finish.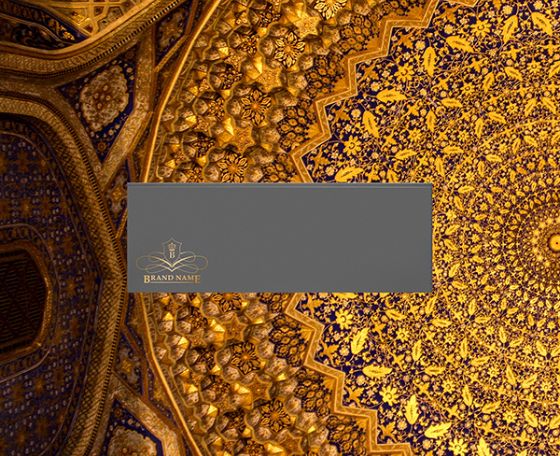 The ultimate in individualisation: Mix colours and materials for inner drawer side and outer decorative element, and use printing, laser-engraving and embossing options for customised furniture.
LEGRABOX special unique colour options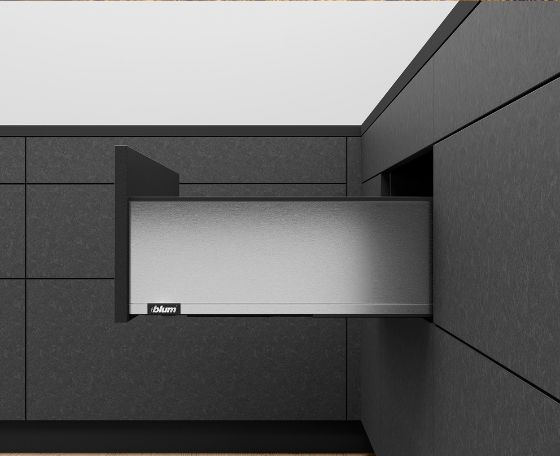 Metallic finishes paired with a muted palette – always a fascinating interplay of surface and colour. The high-gloss exterior in anti-fingerprint stainless steel creates a delightful contrast to the subtle carbon black matt interior.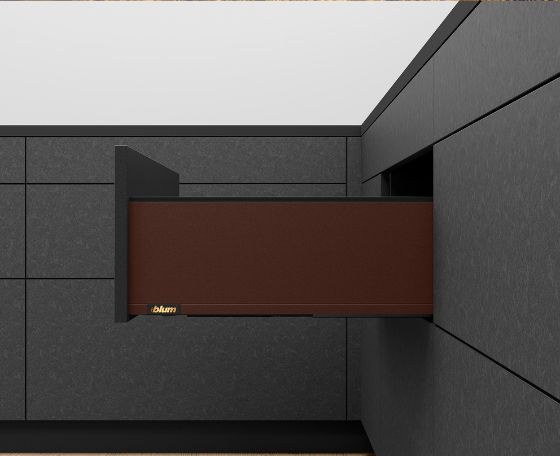 Beautiful interiors don't always have to be glossy. Shabby chic is absolutely en vogue. A drawer side with a noble rust structured finish gives furniture a special look and feel.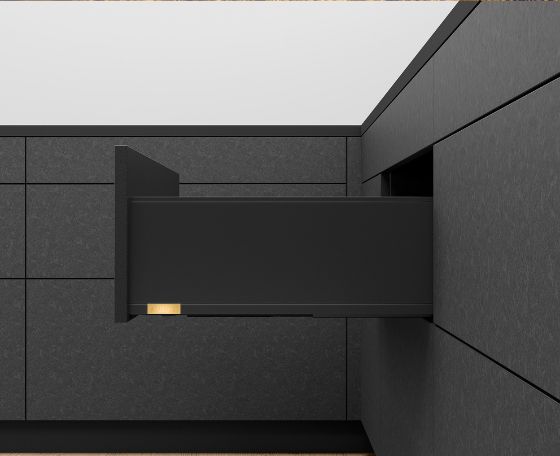 Touch-me textures, a captivating combination of dark colours. The carbon look in carbon black matt creates a sleek aesthetic, especially in combination with a branding element in gold.